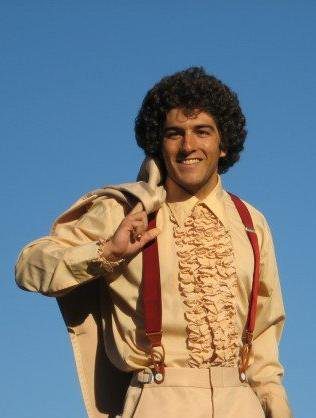 Turns out my hair was curly! And lo and behold, the fro was born.
But beyond just having a more interesting hairstyle, my status on campus changed, along with my self-esteem.
I probably wouldn't have said that I had low self-esteem before, but now I had something unique to be proud of.  Before, most people didn't know who I was unless I took a class with them.  
Now, all 3,000 students on campus recognized me and my fro.  Sometimes people would reach out and touch it as they walked by in the hallway.  This was a great confidence booster.
It turned heads.  It was a conversation starter.  Once I was walking along the boardwalk near the beach, and two girls were riding bikes in the opposite direction.  One of them nearly crashed her bike as she tried to reach for my hair while riding by.